Book With Us Because…
...in our hotel you'll experience the hospitality of the founding family: The hotel has been owned by the Heiss-Hellenstainer family since 1899, currently the fifth generation. Its architecture is protected as a historic monument and the rooms are furnished with original Art Nouveau furniture. We carry on a heritage that prudent ancestors placed in our care.
...at the lake you'll feel the magic of a place of power:Pragser Wildsee is located in the UNESCO World Natural Heritage of the Dolomites and is enclosed by woods and rocks. The only access is located on the same side as our hotel unless you climb over the mountains to the valley. The world takes a U-turn here. It doesn't go any further and gives you the opportunity to take a break.
...with us you are allowed to be offline: Here at our hotel nature is so strong that cell phone and WLAN reception are limited. Look at it this way: We take the decision from you! Nobody will be able to get ahold of you for once. It gives you a way to step out of the world that always wants something from you. You can organize your day the way you want it.
...with us, you vacation with a clear conscience: We produce a good part of our energy from renewable energy sources. Since 1899, our lakeside hotel has had its own hydroelectric power plant and its own water sources, thus covering half of our electricity consumption and all of our drinking water needs. In 2015, we built a biomass plant that supplies the hotel with 100 percent of its heating heat and hot water.
...you can count on us in important moments: Parties, weddings, meetings, workshops take place in our house overlooking the lake. Our team takes care of the organization, menu and drinks. Our seminar rooms are equipped with the latest technology.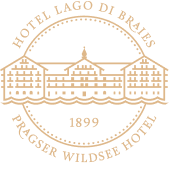 Click Away for Happiness