A Room at the Pragser Wildsee Means: A View on the Lake or Into the Forest
Almost everything is historic here. Almost nothing is old. With original furniture from the time around 1900, rooms and suites are very unique. No matter if the room has a view towards the lake or forest. Modern comfort was demanded by architect Otto Schmid in 1899 when he built the hotel. For him, that meant not following any trends, luxury is simple. We adhere to this still to this day.
Find the room that suits you here.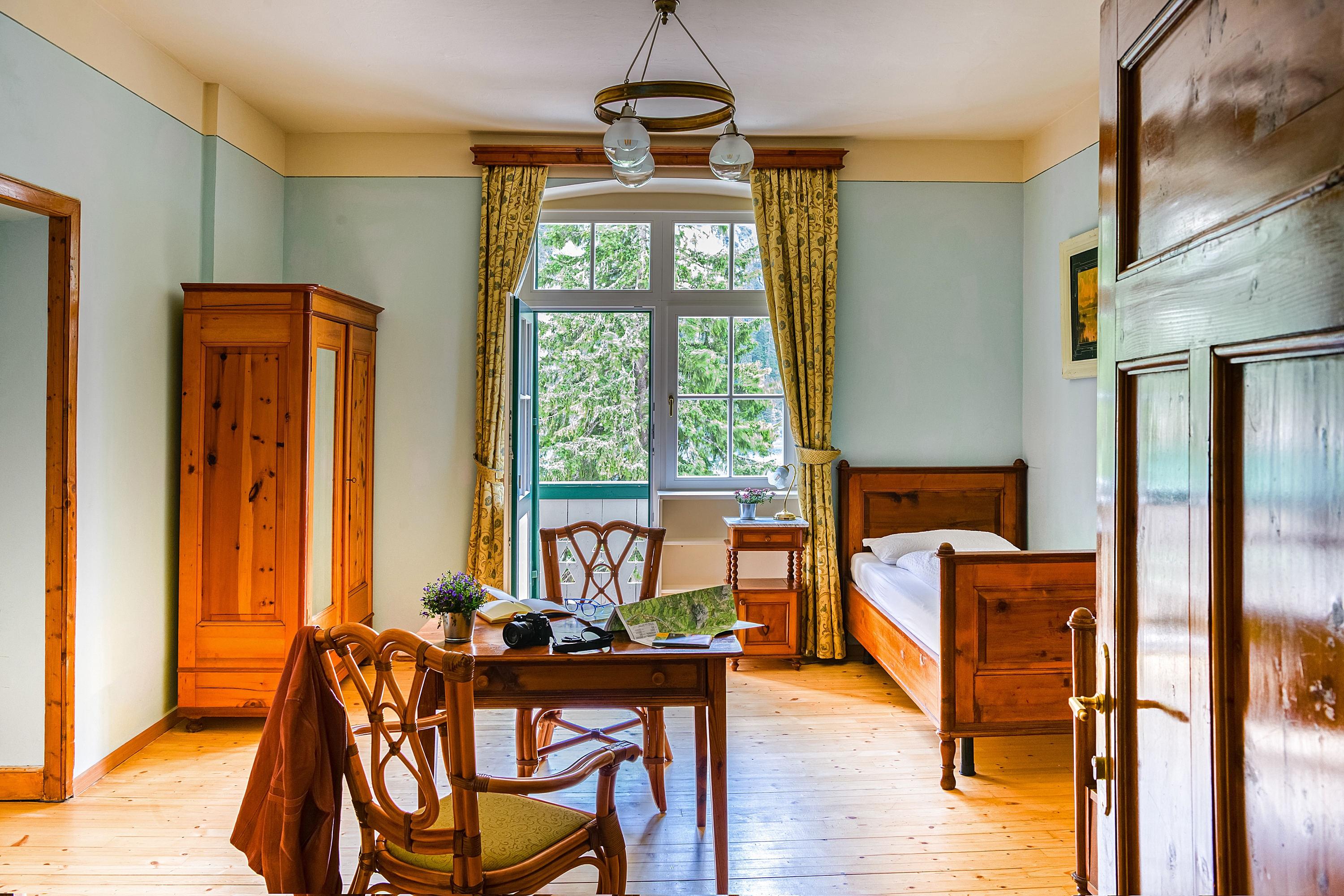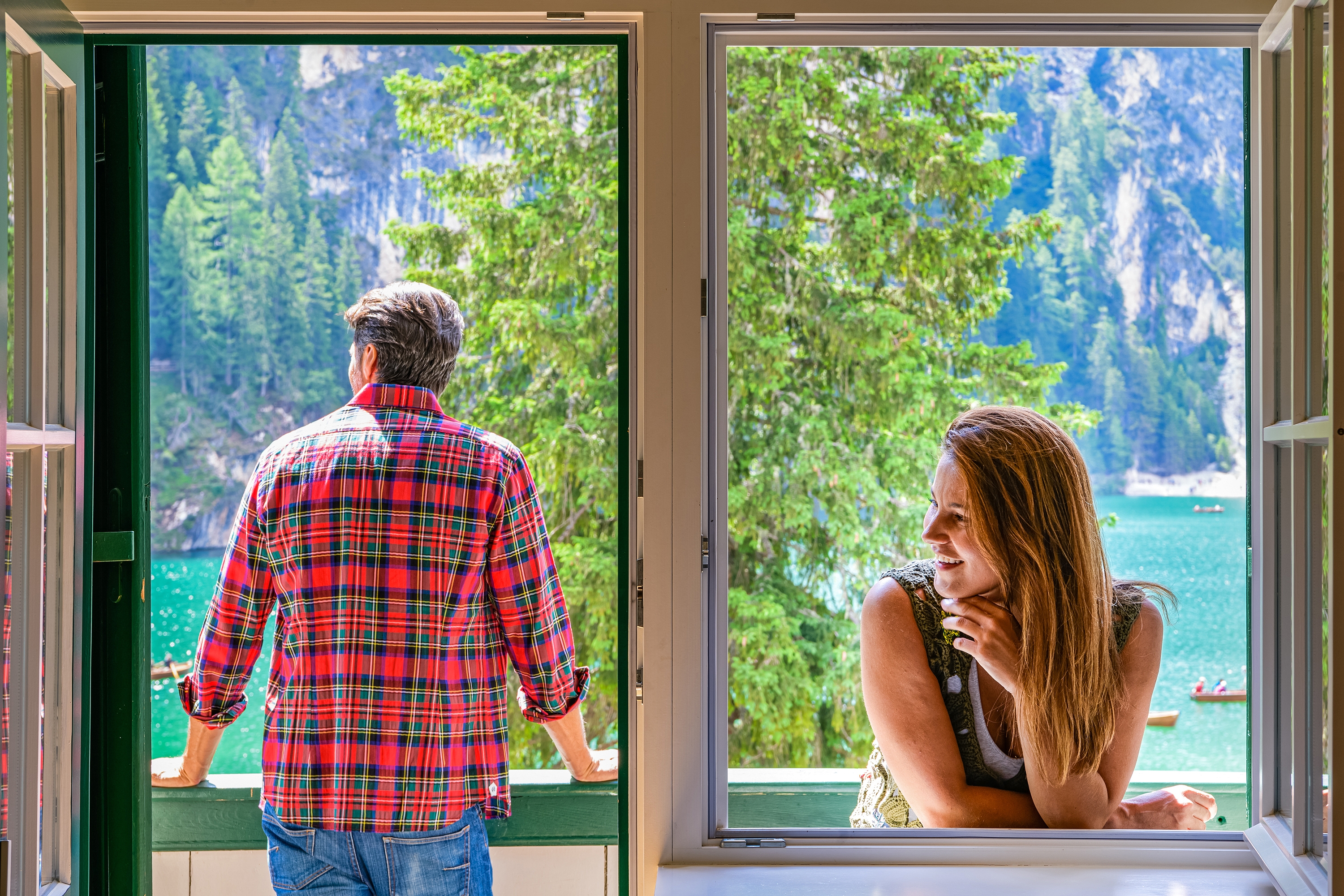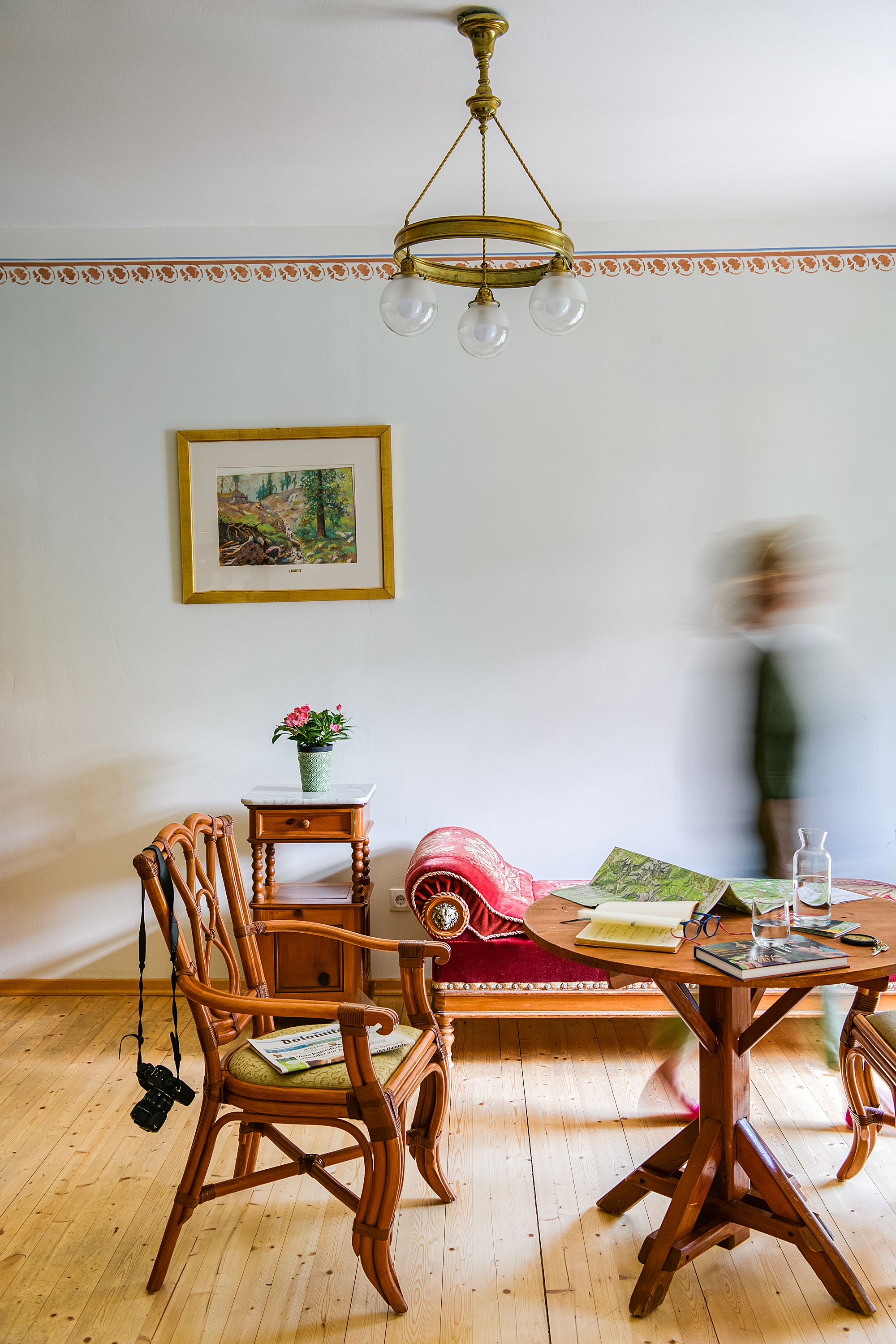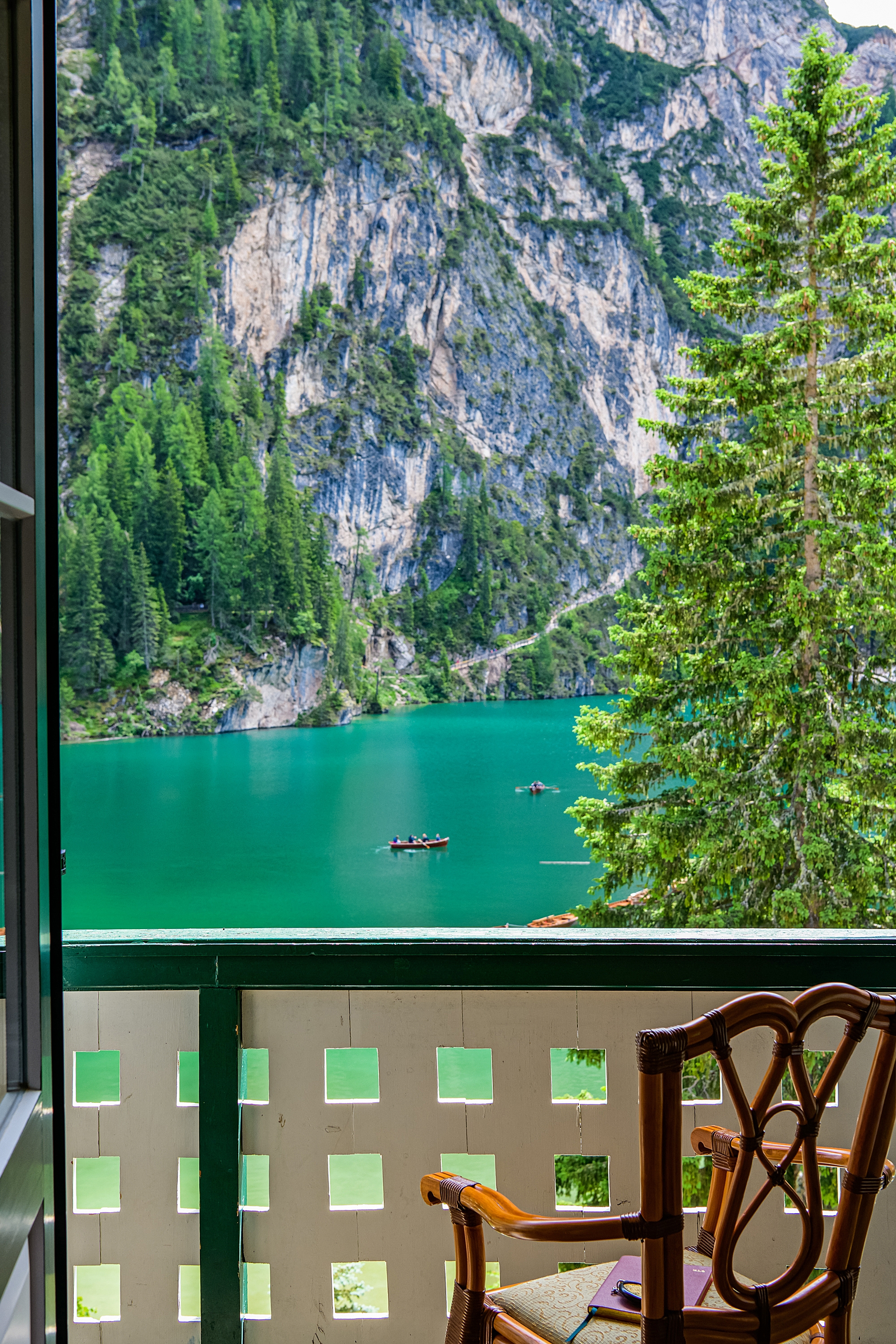 Originality Is What Defines Us. This Makes Every Room Unique.
You'll stay in renovated Art Nouveau rooms with high ceilings and modern bathrooms. Don't be fooled, even the historical looking bathrooms are new. The vast majority of rooms are furnished with furniture still dating back to 1900. So you'll sleep in wooden beds - but on comfortable mattresses. You'll be able to use a washstand with separate hot and cold faucets to fully control the temperate to your desire. You may also not have had a Thonet chair as a boot puller. What are your thoughts on a midday nap? In the old summer resort, that was common practice. There's an original chaise longue in your room exactly made for that. Try it out! You'll feel miles away from home!
All our rooms are non-smoking.
Please note that dogs are not allowed in every room category. Dogs are not allowed in the restaurant. 


Find the room that suits you
Please note each room and suite is unique. Even in the same category. Therefore, it happens that the price varies within the category. Also, the rooms shown are sample photos. The room you book may differ from the photo in some details.
We will be happy to send you an offer. The offer is valid for two days. Our hotel operates on a dynamic pricing model. The prices of the rooms are based on availability and occupancy. Rooms are assigned in the order of bookings.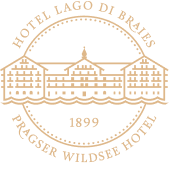 Click Away for Happiness