Working at the Hotel Pragser Wildsee. We are waiting for you in our team...
You want to become part of the team at Hotel Pragser Wildsee? You can find our job offers here. Send us your application. We are looking forward to getting to know you!
Nothing that suits you? Please check back later.
Please do not send us an unsolicited application. We want you to work where you are really needed.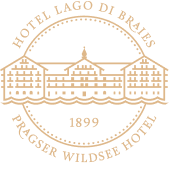 Click Away for Happiness