Curious About What's Happening at Our Lake? You Might Miss Something Beautiful.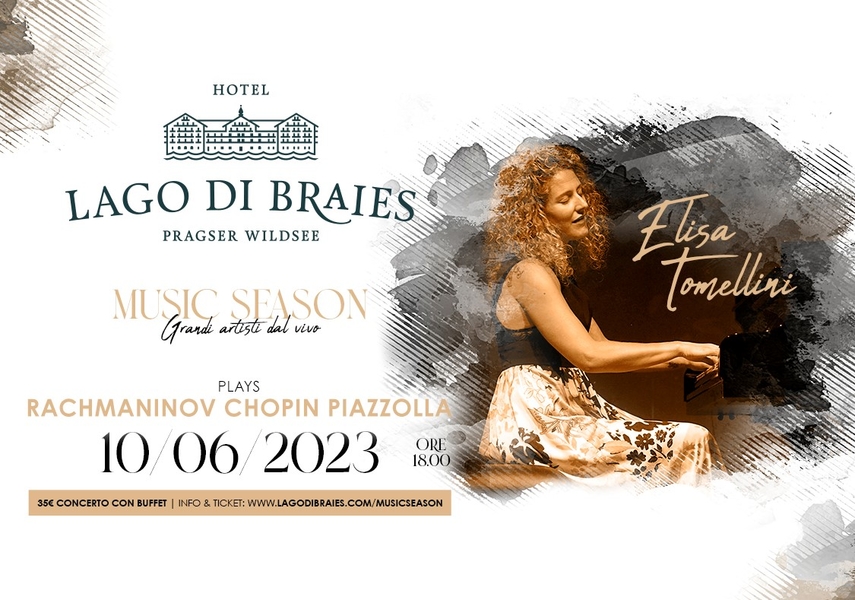 Elisa Tomellini
10/6/2023 - 6pm
The British newspaper "The Guardain" counts Elisa Tomellini among the "... brightest talents of this exceptional generation of young pianists ...".
She devotes herself to a range of repertoire from Romantic, Russian, where she often dedicates entire recitals, to the works of Astro Piazzola, whose arrangements she has composed.
On 8 July 2007, on the icy Gniffetti Hill on Monte Rosa, Elisa realised her dream of playing for the mountain, after having climbed it on foot, setting the record for the highest concert in the world at 4460 m.

Buy tickets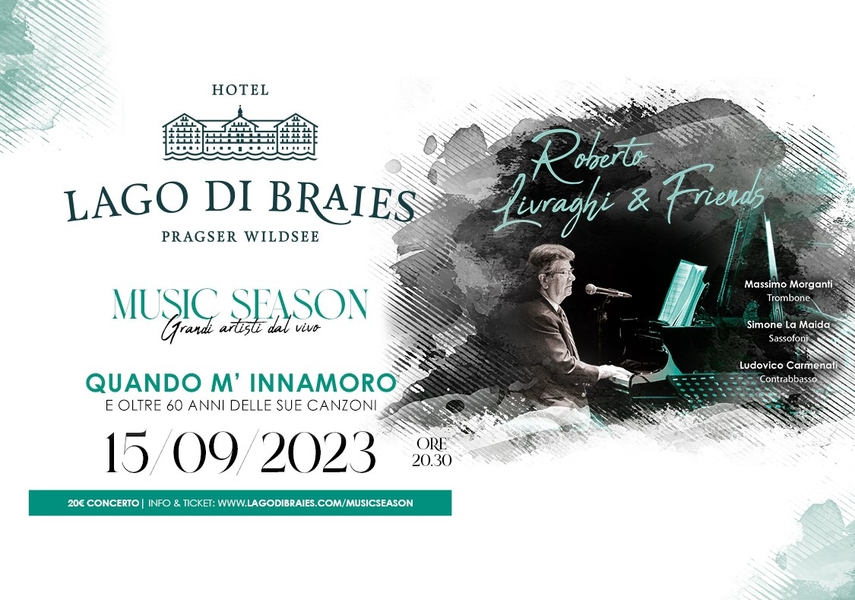 Roberto Livraghi & Friends
15/9/2023 - 20.30pm
Roberto Livraghi is a composer for more than 60 years.
His songs have been recorded by Don Marino Baretto Jr., Fred Buscaglione, Bruno Martino, Mina, Andrea Bocelli, Connie Francis, Vicky Carr, Betty Curtis, Johny Dorelli and Catherine Spaak, Caterina Caselli, Gigliola Cinquetti, Bruno Lauzi, Gino Paoli, Ornella Vanoni, the Kessler Twins and actresses such as Marie Laforet and Elke Sommer.
His most successful song 'Quando m'innamoro' participated in the Sanremo Festival in 1968 sung by Anna Identici and the Sandpipers.
Recorded by Engelbert Humperdinck under the title 'A man without love', it reached the top of the charts all over the world. Re-recorded by Andrea Bocelli in 2006, it toured the world for the second time.
Humperdinck's record has millions of views on social media thanks to the inclusion of the song in the first episode of 'Marvel' on the Disney Channel in March 2022.

Buy tickets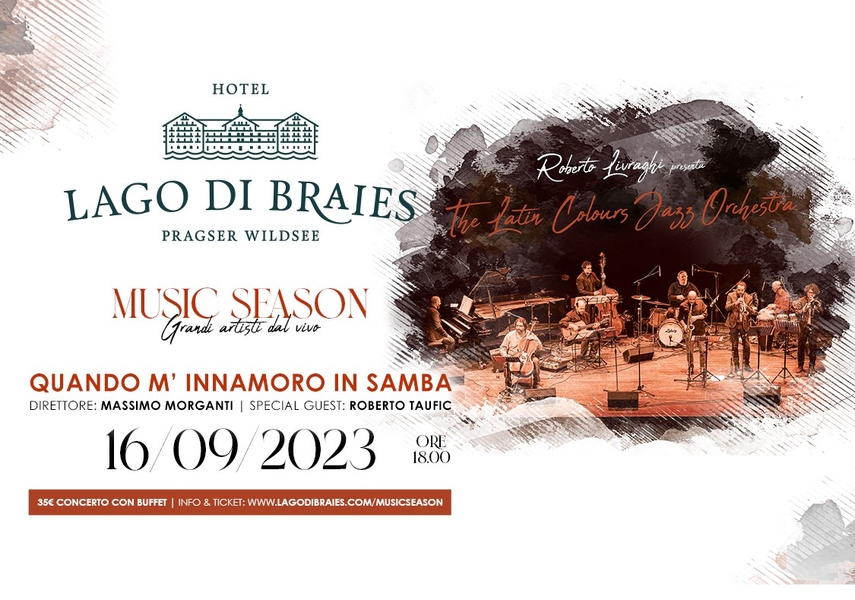 The Latin Colours Jazz Orchestra
16/9/2023 - 6pm
Latin Colours Jazz Orchestra: "Quando m'innamoro in Samba"
The Latin Colours Jazz Orchestra is an offshoot of the Colours Jazz Orchestra to which two talented Brazilian musicians, guitarist Roberto Toufic and percussionist Gilson De Silveira, have been added.
Composer Livraghi and conductor Morganti have realised their dream and present the CD repertoire featuring 11 pieces by the Genoese composer arranged with a Brazilian and South American sound.

Buy tickets